BRAND WITH PURPOSE.
Brand strategy for brave women in business.
Find your voice, own your experience and build a stunning brand with us .
Stuck with your brand? Overwhelmed?
Don't know where to start?
Grab our explain-all guide to refreshing or rebranding your business.
Ready to master your brand and step into your brilliance?
Box Creative is a leading brand design consultancy dedicated to helping purpose-led and women-owned organisations grow their business by creating extraordinary brand design and experiences.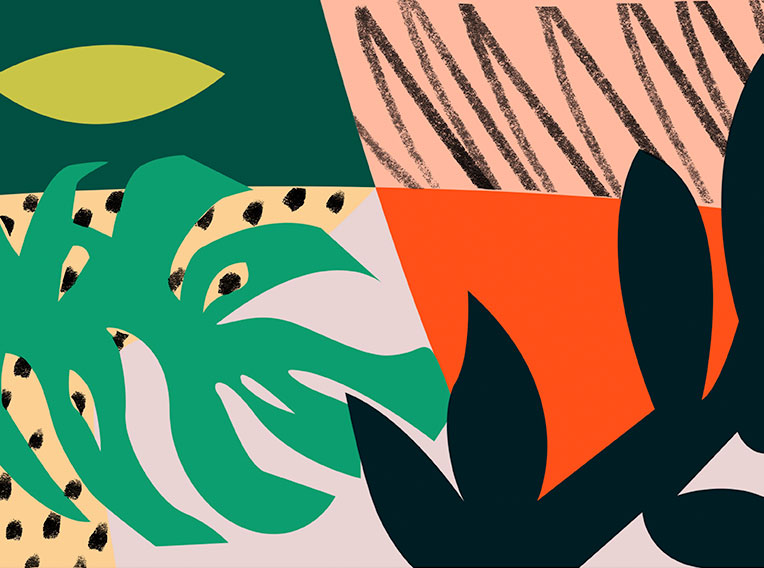 It's time your brand truly represented you and your purpose.
You want an exceptional brand that speaks for you when you're not there, selling your vision, your message, and your services. But your current website is so cringe worthy you're too embarrassed to send your clients there.
You want to be able to express what makes your business different but right now you're blending into the background by not saying anything special.
You want to have a high value business, with a longer-term, sustainable fan base who can't help but tell every person and their dog about your products and services but you just have a brand that supports your vision.
Your brand is a business asset.
Your brand will win the hearts and minds of your customers through your marketing activities.
Your brand is a core business tool, and the 'secret' to a high valued, fully-functioning, aligned business, that GROWS!
I'm Lauren and I can help you do just that.
Start your brand growth journey:
Your Brand Check In
A brand audit without the snooze.
Get crystal clear on where your brand needs nurturing.
Download: FREE
Your Brand Identity Checklist
Take ownership of your brand identity.
Grab my checklist and get control of your beautiful, bold brand.
Download: FREE
Brand Refresh vs Rebrand
Do you have brand growth overwhelm, don't know where to start?
Grab our explain-all guide to brand refresh vs rebrand.
Download: FREE
Stop Hiding. Stand Tall. Stand Proud. Your Time Is Now.
Grow your business by creating extraordinary brand design and experiences with Box Creative.
Brand design that GROWS.
Contact me to kick start your brand project
What to learn more about brand building?
We also offer courses and have loads of free stuff for you to have a look at.
Show me!
See what all the fuss is about…
What we do.
We offer root to leaf solutions with our 3 fab packages:
Brand Roots
An online course to build your brand strategy – get clear with your why, who, what and how you wanna get there.
Find out more
Unearth Your Brand
An intense 1 day session, with me, to review your Brand Roots, reframe your brand strategy, get clarity on what you are building for tomorrow – jam packed with insights and inputs from me.
Find out more
Brand Greenhouse
The full shebang, complete 1-on-1 service from Discovery to Delivering your brand vision, strategy, story, design and your starter brand assets kit to get you to market with style and confidence.
Find out more
"We started our conversations very casually which enabled me as a Business Owner with a bursting mind full of ideas and unstructured thoughts, to unload all at various intervals about where we are and who I want us to be. After several discussions we were able to meet as a team with Lauren and her team to start mapping our new pathway for our future and further success. We now have a clear vision of who we are and where we want to be, which is great for us to finally see on paper and for any new members joining our business. Its given us a strong platform to take off from during the coming months. We look forward to working with Lauren again on our next chapter."

Kelly Gitsham

Voyage Accessories
"Lauren was very responsive, clearly outlined the deliverables, timeline and cost and delivered on what was promised. Box Creative provide a high quality and professional service along with a great customer experience."

Tim Smyth

Thomas St John
"Box Creative helped me take my brand to market - I had an idea and a logo but nothing else. They helped me, not only tell my brand story, but helped me structure how to and where to effectively communicate the brand to the right audience. They have been an ongoing resource, assisting with the look and feel of our presence at trade exhibitions, proofing client artwork and full brand management. Lauren's care and attention to detail, as well being able to look at the whole brand story, has been a weight off my mind and helped me go to market with confidence, a clear message and a refined look."

John Hart

Chord Event
"My first site was launched for 2 years ago and has transformed my customer's confidence and pre-booking experience. Making it clear what I offer and how to get involved, elevating my presence among my field of work. Every project runs smoothly guided by Lauren's structured approach to create a framework for clarity to get things done efficiently. She is always available to resolve issues and problem solve and allows for a lot of input so that you feel the end result is exactly what you wanted."

Tamsin Chubb

Little French Retreat
"Lauren from Box Creative has worked with us for the past three years. Her approach makes her feel like an extension of the team, working closely with me, as the business owner, to really understand the needs and intended development of the brand. If you are looking for someone to get under the skin of your brand and business, look no further."

Reece Wood

Building Transformation
"I have complete trust in the Box Creative process. I know that I'll get exactly what I need, when I need it by, and that it'll all be easy and straight-forward. Lauren knows her stuff and also knows my style so she can pre-empt what I'm looking for, even when my brief is perhaps not as comprehensive as it could've been!
The quality of output is always spot on and the cost was competitive as well. Lauren and her team are really accessible so I can throw back any feedback, comments or requests and they'll get a response immediately, and usually actioned straight after."

Emma Perry

Austin Fraser
"I worked with Box Creative to completely define and design my brand. At the start I was completely confused as to what I wanted my brand to look like and even the name for my business. Lauren was incredibly patient and helped me to answer key questions to define my brand. She has this ability to take the confused tangle of ideas and images I had in my head and create and come up with several brilliant designs that were right on the money."

Helen Munshi

The Start-Up Studio
""Over the past twelve months, I have asked Lauren to deliver a whole range of marketing materials for seminars, programmes, social media campaigns, workbooks and presentations. On each and every occasion, she has delivered exactly what I asked for in a timely, efficient, cheerful and professional manner. On occasion she has had very little notice and has turned things around extremely quickly and accurately, despite the pressure to deliver. Her creative skills are exceptional as she listens carefully to what you want and finds ways to deliver it in visual form in a very attractive and engaging manner. I have worked with many marketing, creative and branding design experts and I can honestly say that Lauren is one of the best I've ever worked with."

Rebecca Bonnington

Tricres
"I have wanted to set up a business for many years, but being a mum to three small children have left me feeling overwhelmed with no idea to start. I met Lauren to discuss where to start. Lauren asked all the right questions and was excellent at allowing me to develop my thoughts, whilst also offering ideas when I was stuck. She helped me with my concept, developed a name, structure, and mood for the brand. It was more progress than I had made with my business in 7 years! Lauren is exceptionally good at taking on board very amateur and badly explained ideas and turning them into professional and beautiful designs. I am incredibly proud of my business - website, flyers, and posters. I am very grateful to Lauren for her incredibly hard work, and would recommend her to anyone."

Sarah Brimble

Body Reconnect
Join the armfuls of talented, powerful, kick-ass women in business that are unearthing the power of brand and design in their business, through Box Creative.
Wanna know more?
Sign up below for instant access to the Box Creative Purpose Document, outlining all the ways we can help. PLUS really good, no-nonsense, tips and tricks that'll make you feel in control of your brand.