Brand discovery for an established B2B bag design and manufacturing agency.
Vision
Following 10 years of trading, this successful leather and synthetic accessories design house in London was in need of a brand rediscovery, refresh, reposition - to affirm their position as a leading design and supply agency.
Solution
Working closely with the business owner, Kelly Gitsham, and key personnel enabled the brand CORE IDEA to be explored and defined, to provide a solid platform to build for the future.
Services
Brand Strategy Workshop and Documentation
Results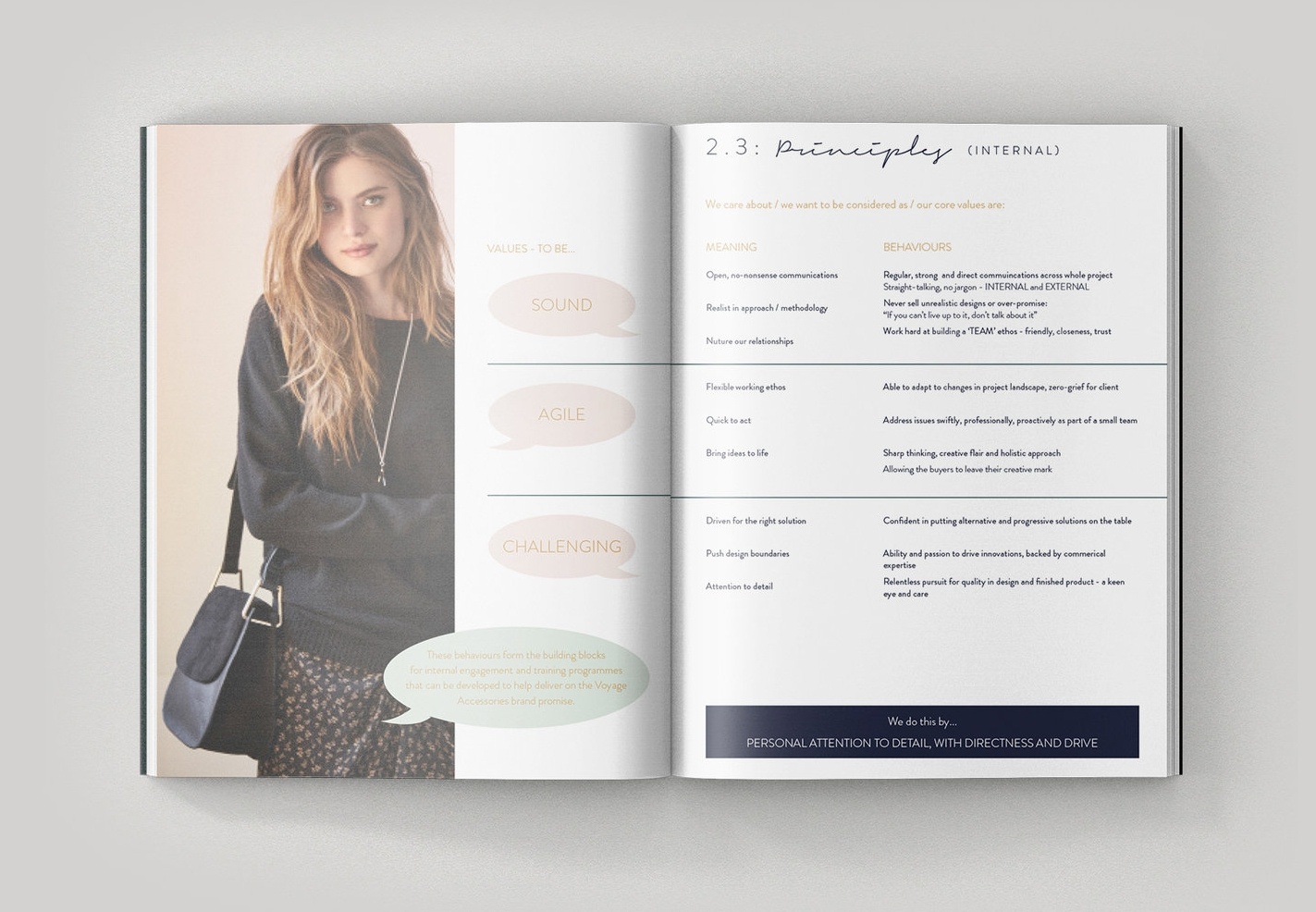 "We started our conversations very casually which enabled me as a Business Owner with a bursting mind full of ideas and unstructured thoughts, to unload all at various intervals about where we are and who I want us to be. After several discussions we were able to meet as a team with Lauren and her team to start mapping our new pathway for our future and further success. We now have a clear vision of who we are and where we want to be, which is great for us to finally see on paper and for any new members joining our business. Its given us a strong platform to take off from during the coming months. We look forward to working with Lauren again on our next chapter."
- Kelly Gitsham, Owner
Still not sure?
Book in for a no-obligation, FREE 30 minute consultation with me now and we'll talk
about how to transform your brand. Let's find out if we're right for each other...
Put the kettle on - I'm in!