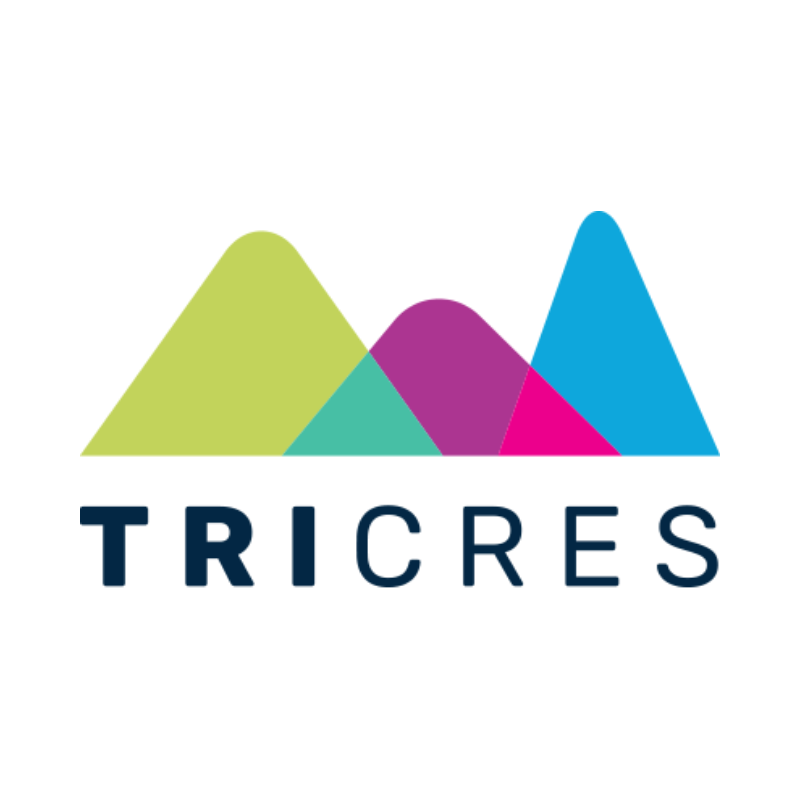 A fresh new approach in the world of coaching, consulting and training.
Vision.
Tricres Ltd are out to shake things up - rebellious, fun and slightly irreverent, this new venture into coaching, consulting and training is all about empowering people to "Make it Happen".
Solutions.
This adventure called for complete brand strategy - from workshops with the founding partners, through design concepts and brand guidelines to full brand assets in print, digital and workshop collateral.
Worked closely with Founder, Rebecca Bonnington, in capturing her vision and core values and creatively applying across all visual communications.
Whilst this brand is new launched and growing, we offer ongoing consultancy in strategic brand development and new collateral.
Services.
Brand Roots Strategy Workshop
Brand Greenhouse
Brand Deliverables:
Sales tools, Website, Imagery, Workshop Collateral – Brand Guidelines
Brand Management
Rebecca Bonnington, CEO, Tricres Coaching Ltd.
"Over the past twelve months, I have asked Lauren to deliver a whole range of marketing materials for seminars, programmes, social media campaigns, workbooks and presentations. On each and every occasion, she has delivered exactly what I asked for in a timely, efficient, cheerful and professional manner. On occasion she has had very little notice and has turned things around extremely quickly and accurately, despite the pressure to deliver.
Her creative skills are exceptional as she listens carefully to what you want and finds ways to deliver it in visual form in a very attractive and engaging manner.
I have worked with many marketing, creative and branding design experts and I can honestly say that Lauren is one of the best I've ever worked with. She is amazing and deserves every success. I will recommend her to everyone I meet."
Like what you see?
Get our purpose and packaging document that outlines our products and service – AND keep in touch and hear more insights, get free shit and helpful tips to master your brand build