Grab our Brand Refresh vs. Rebrand booklet now.
Understand the difference and what it means for your business.
The power of brand.
At Box Creative we believe in the power of brand. How one seed, or, one idea, one brand has the power to change the world.
And we don't just plant, we plan. We're all about strategy and sustainability to work out how you can flourish. We build exciting, bold brand stories and extraordinary design to cultivate growth.
Apply now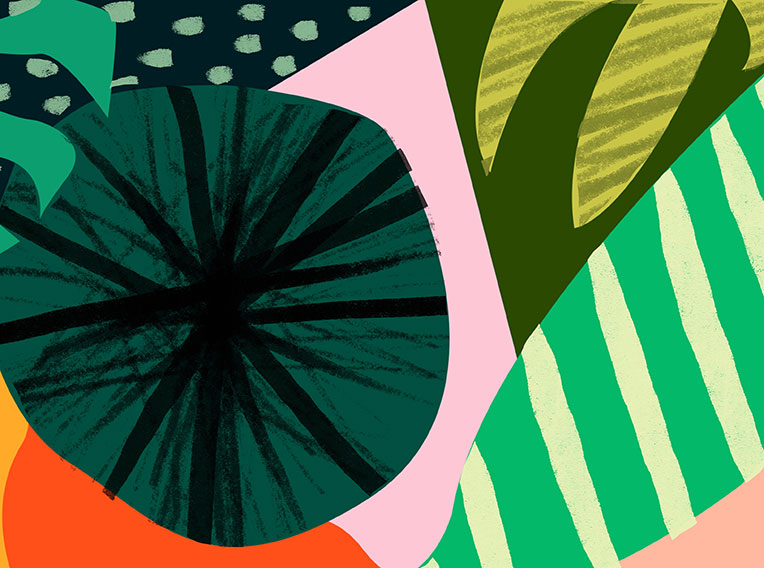 You're ready to move on and move forward.
You're a do-er, goal smasher and overachiever. You've worked so hard to get to where you are, pushing through adversity, judgements, glass ceilings.
Now, you're in the enviable position where you've outgrown your brand and you're ready to reach new heights. Charge more, work less, choose your projects, chase your passions.
You need to catch your brand up to your future.
Let us grow something special together.
Now is your time.
Thinking about "someday", marking it in your brain to look into it when things are a wee bit less busy.
Except, someday never comes and because you're so good at what you do – you only get busier.
This is what we call the point of necessity.
There's no more time to keep ignoring it. You're missing out on valuable opportunities, getting pipped at the post by people with less experience because they are putting themselves out there, with confident, bold branding.
Now is the time to shine. Now is the time to be in your own zone of genius.
Apply now
Putting off dealing with your current brand identity?
Look, we get it.
It's no small task, it's disruptive, can be time-consuming and sometimes it all feels a bit too hard. Especially when you're already established.
You probably find yourself thinking "is brand really that essential?"
But you wouldn't be here if you didn't know it was.
You're ready for change, you just need the right person beside you.
Someone who can help guide you, inspire you, understand you and produce a brand you're jump-up-and-down-excited about.
Luckily for you – we have just the person and just the package.
Welcome to the Brand Greenhouse.
A complete 1-on-1, done-for-you, service. It's a bold, end-to-end solution that delivers damn good brand strategy, design and experience.
Our team will build you a brand from the roots, everything you need for a beautiful, sustainable business. Designing from the ground up using our tried, tested and top-notch frameworks.
It's a collaborative process and we're with you all the way.
From seed, to sprout, to success.
Be a grow-getter
Sounds good, but is it for me?
You're in the right place if...
You're a business or lifestyle coach, creative, conscious business owner or leader of a purpose-led or women-owned business.
You've been doing this a while. You're established in business and you know what you offer.
You value quality. No shoddy DIYs or cheap template designers. Your business is quality and you want your brand to reflect that.
You're not afraid to get feedback. You're focused on the results and are the type of person who appreciates support and help from an expert.
You want to be an expert in your field and only want to work with experts in other fields
You are able to invest the time and energy into ensuring we get the best results for optimum success.
Time to break up with your brand.
Sorry outdated brand, it's not me – it's you.
You've served me well but honestly?
You're a bit messy and pretty inconsistent.
I'm ready to upgrade. It's time for something new.
Apply now
The Brand Greenhouse is open to brave, bold and ambitious women in business.
It's a place to flourish, cultivate and bring your vision to life.
With years of experience, countless happy clients under our belt and a deep desire to help, we've tried and tested the most effective brand strategies.
We're open and ready. Let's grow something special.
If you're looking for a real partnership where you feel heard, seen and championed, where your vision becomes reality and your brand is brought to life, where you can begin to focus on moving your business to the next level, this is the right place.
But we probably not the place for you if…
You want to dictate what we create.
We're a team of skilled designers, strategists, developers and copywriters – we love to create unique concepts and build brands that stand out.
You are new to business.
While we would love to help, our process works best when you've been around the block a little.
You're strictly corporate.
Our style of design, business and communication is best suited to businesses and entrepreneurs offering people-to-people services like coaching, development, fitness and wellness.
Brand builds trust.
Trust builds business.
Are you ready for the brand building partnership you never knew you could have?
The Brand Greenhouse will result in:
A unique brand story that speaks to you, your audience and tells the story of where your business is in the world.
Clarity. Sweet, sweet clarity. You'll feel confident in your purpose, mission and brand position.
A complete one-of-a-kind creative brand. Bold, beautiful, sustainable and stand out.
Your purpose-designed logo suite, perfect for building recognition and awareness, complete with perfectly executed brand guidelines for complete consistency while you grow.
A kick-ass, comprehensive starter tool kit - with all the essentials to get your brand out into the world, all things needed for print and digital.
A fun, engaging, rewarding partnership. We work hard to make it feel easy and pain-free.
4 steps to a thriving brand:
1. Brand Roots.
DISCOVERY, activities, competition, audience etc.
BRAND 'NOTEBOOKS' completed by client
2. Unearth Your Brand.
DEFINE, "Brand Roots" process [purpose, vision, mission] brand imperatives (differentiator, future wins),
TONE: VISUAL AND VERBAL, business script, positioning statement, stylescape
3. Brand Design.
CONCEPTS
REFINEMENT, guidelines, messaging
4. Delivery.
BRAND EXPERIENCE, a look at the customer journey, touchpoints how to build a killer experience,
Set list of deliverables,
OPTIONAL ADDITIONAL ASSETS
1. Brand Roots.
Here we set the foundations with our signature 6 module ecourse Brand Roots.
You'll get instant access so you can work at your own pace, in your own place.
Covered
Brand Landscape: Digging deep to analyse your market, research the competition; Brand Story: understand your positioning, purpose, values.
You will also have an interactive Brand Notebook to complete, together with 2 other people involved with the brand, this is to help get a rounded picture of the brand.
Time
The six modules are self-paced, designed to be completed in 6 weeks. The Brand Notebooks can be completed anytime.
Delivered
Via online modules, you will get instant access after enrolling and booking Brand Greenhouse.
Outcome
All of the content we need for the next phase – you submit this and our team get to work overlaying our expertise.
Next, we (virtually) spend the day together. Via Zoom video call, we'll go through your Brand Roots and Brand Notebook journey and begin to flesh out the strategy for your new brand. I will guide you through our 4 P's: Purpose, Principles, Positioning & Point of Difference.
Imagine having a document that captures everything you're about, all in one place:
you can always refer back to that explains the essence of your business.
not only helps us develop an amazingly clear brief for the visual brand identity design (so we know we're on the same page and you're going to get what you want), but also will be by your side underpinning everything you write, speak and do for years to come.
makes on-boarding new team members so simple because your whole ethos and values are right there to be read and embedded.
Covered
A one-day intensive session where we finalise your brand strategy.
Time
A day that we will choose together from 9.30am-4pm.
Delivered
Via Zoom video call as well as email.
Outcome
Your finalised, unique brand strategy document.
3. Brand Design.
Now it's my time to shine! This is where strategy meets design. Using all of the analysis, research and documentation we created in the first two stages, I begin to create a brand that brings your ideas to life. Working with colour, imagery, typography and style – I will translate your brand voice into a brand identity: starting with 3-5 concepts and stylescapes, refined over 2 rounds to final brand style guidelines.
Covered
Your extraordinary brand design.
Time
This process is vital and may take up to 4-6 weeks.
Delivered
Your concepts will be sent for review via email and video.
Outcome
Your new brand style guidelines document, ready to shine.
4. Delivery.
Our final stage. Once you have approved your new branding design, we set to work finalising your asset package – making sure you get all the assets you need, exactly the way you need them. From logo files to brand guidelines your brand deliverables will be finalised with care, making your new journey as easy as possible.
Covered
The final brand asset package, ready to be shown to the world.
Time
This process will depend on the 3rd stage but we will communicate the whole time.
Delivered
Via DropBox or WeTransfer, with a complete run-through handover so you know exactly how to utilise your new look.
Outcome
See below! We'll celebrate your new brand with a 1:1 training session so you're armed with everything you need to know.
Let's get to the juicy details – What's included in Delivery Outcomes:
A complete logo suite, ready to be used across all of your print and digital materials.
Business card artwork – network in style with confidence (does not include printing).
5 social banners for platforms of your choosing.
Fonts (free, default and webfonts selected, purchased font to be discussed)
7 licence-free images (free, default and webfonts selected, purchased font to be discussed)
Up to 3 HTML coded email signatures
6 page web layout design (development is not included. If you need a developer, we can recommend one for you)
A postcard / 1-page leaflet design and artwork
And choose from 1 of the following:
PPT Master Template (10 pages),
Brochure design (up to 6 pages and subject to content to be supplied),
Mailchimp Templates (3)
If you require additional assets, please discuss this with us in our first chat.
Hand over and brand ownership:
We want to see your business thrive, so as part of our hand over package we also include a complimentary free training session. We'll go through your new brand assets together so you can get comfortable with how and where they should be used.
Canva Account
Having the ability to create content quickly and easily is increasingly important for businesses today. To help you do this, we create a series of Canva templates to ensure you can begin sharing your brand vision from the very beginning without having to master the Adobe suite!
Your free Canva account will be uploaded with your new brand elements, ready for your digital marketing use. It's easy to duplicate, edit and copy and the intuitive interface makes it a dream to use, even if you're tech-adjacent.
Your 1-on-1 training session
By this stage in the journey, there has been a lot of work put into your new brand. We've rummaged through the weeds, dug deep to the roots, unearthed your brand brilliance and landscaped your new visual identity. Now, it's time to hand over the garden to you, so you can continue nurturing your growing brand.
So - let's celebrate with coffee (or a cocktail) and have our final video call to go through all of the details and assets so you can feel confident moving forward.
This might be a great time to get other members of your team involved, so they can understand the new vision and execute it perfectly, professionally and consistently.
This session can be recorded so you don't have to worry about taking notes and can refer to it when you want.
All Brand Greenhouse clients receive a complimentary month of email support to answer any questions you may have and to help guide you on the use of your new visual elements.
Ready to invest in a brand that thrives?
The Brand Greenhouse is a tailored approach to your brand build.
Contact me to discuss your project.
Apply now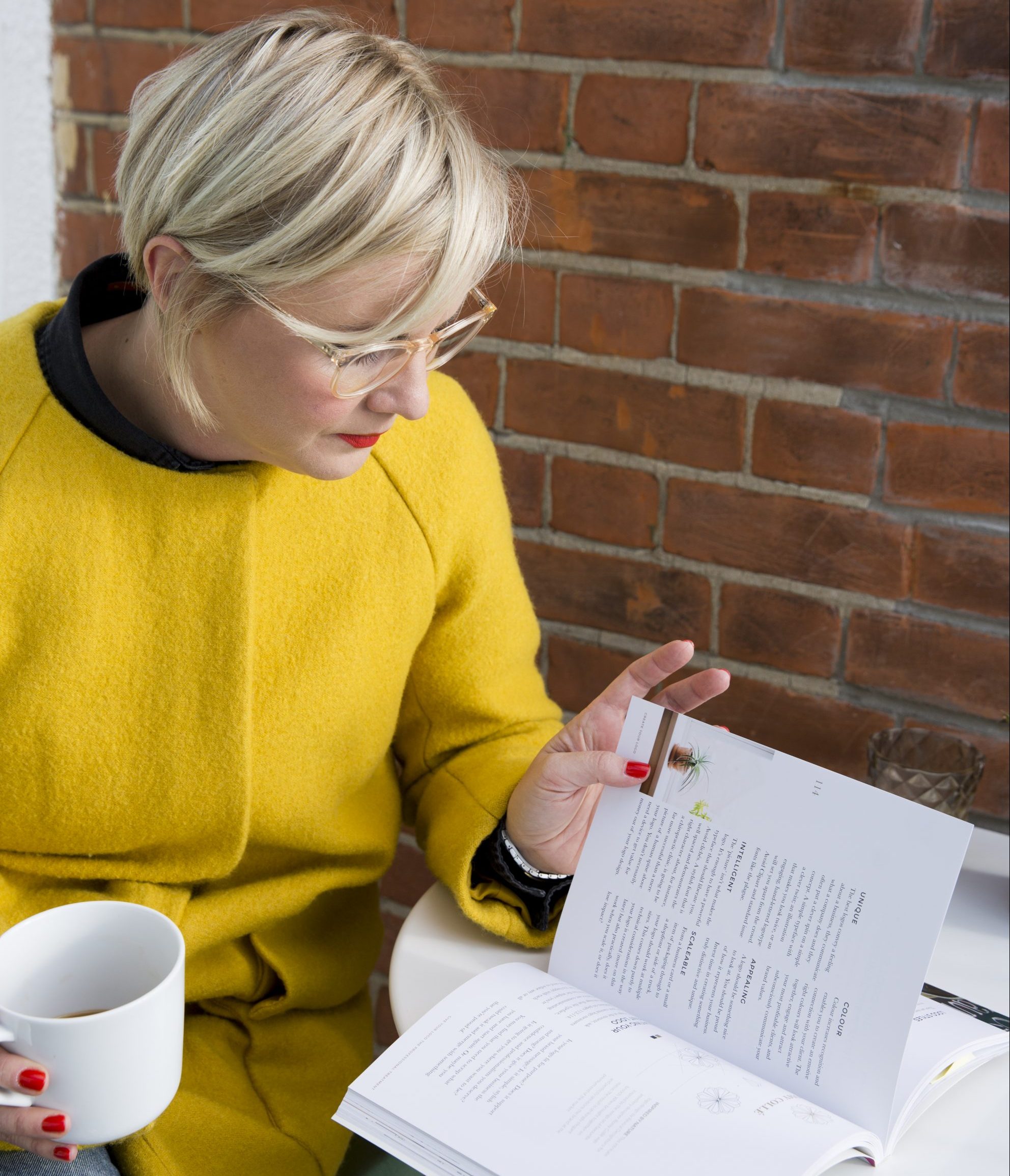 "We started our conversations very casually which enabled me as a Business Owner with a bursting mind full of ideas and unstructured thoughts, to unload all at various intervals about where we are and who I want us to be. After several discussions we were able to meet as a team with Lauren and her team to start mapping our new pathway for our future and further success. We now have a clear vision of who we are and where we want to be, which is great for us to finally see on paper and for any new members joining our business. Its given us a strong platform to take off from during the coming months. We look forward to working with Lauren again on our next chapter."

Kelly Gitsham

Voyage Accessories
"Lauren was very responsive, clearly outlined the deliverables, timeline and cost and delivered on what was promised. Box Creative provide a high quality and professional service along with a great customer experience."

Tim Smyth

Thomas St John
"Box Creative helped me take my brand to market - I had an idea and a logo but nothing else. They helped me, not only tell my brand story, but helped me structure how to and where to effectively communicate the brand to the right audience. They have been an ongoing resource, assisting with the look and feel of our presence at trade exhibitions, proofing client artwork and full brand management. Lauren's care and attention to detail, as well being able to look at the whole brand story, has been a weight off my mind and helped me go to market with confidence, a clear message and a refined look."

John Hart

Chord Event
"My first site was launched for 2 years ago and has transformed my customer's confidence and pre-booking experience. Making it clear what I offer and how to get involved, elevating my presence among my field of work. Every project runs smoothly guided by Lauren's structured approach to create a framework for clarity to get things done efficiently. She is always available to resolve issues and problem solve and allows for a lot of input so that you feel the end result is exactly what you wanted."

Tamsin Chubb

Little French Retreat
"Lauren from Box Creative has worked with us for the past three years. Her approach makes her feel like an extension of the team, working closely with me, as the business owner, to really understand the needs and intended development of the brand. If you are looking for someone to get under the skin of your brand and business, look no further."

Reece Wood

Building Transformation
"I have complete trust in the Box Creative process. I know that I'll get exactly what I need, when I need it by, and that it'll all be easy and straight-forward. Lauren knows her stuff and also knows my style so she can pre-empt what I'm looking for, even when my brief is perhaps not as comprehensive as it could've been!
The quality of output is always spot on and the cost was competitive as well. Lauren and her team are really accessible so I can throw back any feedback, comments or requests and they'll get a response immediately, and usually actioned straight after."

Emma Perry

Austin Fraser
"I worked with Box Creative to completely define and design my brand. At the start I was completely confused as to what I wanted my brand to look like and even the name for my business. Lauren was incredibly patient and helped me to answer key questions to define my brand. She has this ability to take the confused tangle of ideas and images I had in my head and create and come up with several brilliant designs that were right on the money."

Helen Munshi

The Start-Up Studio
""Over the past twelve months, I have asked Lauren to deliver a whole range of marketing materials for seminars, programmes, social media campaigns, workbooks and presentations. On each and every occasion, she has delivered exactly what I asked for in a timely, efficient, cheerful and professional manner. On occasion she has had very little notice and has turned things around extremely quickly and accurately, despite the pressure to deliver. Her creative skills are exceptional as she listens carefully to what you want and finds ways to deliver it in visual form in a very attractive and engaging manner. I have worked with many marketing, creative and branding design experts and I can honestly say that Lauren is one of the best I've ever worked with."

Rebecca Bonnington

Tricres
"I have wanted to set up a business for many years, but being a mum to three small children have left me feeling overwhelmed with no idea to start. I met Lauren to discuss where to start. Lauren asked all the right questions and was excellent at allowing me to develop my thoughts, whilst also offering ideas when I was stuck. She helped me with my concept, developed a name, structure, and mood for the brand. It was more progress than I had made with my business in 7 years! Lauren is exceptionally good at taking on board very amateur and badly explained ideas and turning them into professional and beautiful designs. I am incredibly proud of my business - website, flyers, and posters. I am very grateful to Lauren for her incredibly hard work, and would recommend her to anyone."

Sarah Brimble

Body Reconnect
FAQs
What happens when I hit "Apply Now"?
So now that you know you want to work with me, it's time for us to get to know each other a bit better and figure out if we're the perfect fit.
I'm selective with who I work with and only take on clients that I have a genuine connection with because I want it to be an enjoyable process for everyone.
Fill our online form in here and it'll head straight for my inbox to have a nosey.
It gives me a bit more information about your business and your goals. I'll get back to you as quickly as possible about working together or setting up a time to chat and if we've got the green light I'll send you a proposal with T&Cs information and we'll agree on a timeline.
Congrats, you've just taken your first step in an exciting journey!
I want to work with you, but I don't need this exact package.
The Brand Greenhouse package is the result of years working with clients to build outside-of-the-box-brilliant brands. Working with interesting people, learning, failing, learning again and perfecting my process along the way.
It's tried and tested so each element has its place, purpose and reason for being included.
While there is some scope to alter the deliverables to fit your business perfectly, if the package, or my successful portfolio, doesn't have you shouting hell yes then it may not be the right time or fit for you.
At Box Creative we do things differently. Our strategy and skills are what sets us apart. If you would like to learn more about what I can do to help, you can book a free 20 minute Zoom call here.
Why do your services cost what they do?
Brand strategy and design should be seen as an essential investment for your business. Well-research and considered strategy has unlimited potential to help you grow your profits and make you money. After working with me your brand will be an asset that adds value to your business. Plus, I'm surprisingly lean on fees compared to large brand agencies with big overheads.
Do you accept rush jobs? I need to get started straight away
While I know you might be chomping at the bit to get started, our process is purposely designed to get the best results. Our time frames are based on years of experience and we choose quality over quantity, purposely only taking on a limited number of clients a year.  I would love to work with you on your project. Please take a look at my availability or get in touch with any questions.
What's your payment structure?
We keep it simple – just 3 payments split over the course of the project:
1st payment on sign up to secure your booking on sign up.

Then 2 months into our project.

The final payment is required on project completion.
Please note, files will not be transferred until the final payment is received.
Box Creative use Transferwise.com for quick and easy transactions with the best rates. You can also pay via Paypal.
Where are you?
I'm luckily based by the seaside, in Leigh-on-Sea, Essex, UK. However, I'm fortunate to have clients from around the world with many of my clients based in the USA and my professional mentor based in Australia. My timezone is GMT/BST but thanks to the wonders of technology I'm able to stay connected at all times.
Apply Now
Wanna know more?
Sign up below for instant access to the Box Creative Purpose Document, outlining all the ways we can help. PLUS really good, no-nonsense, tips and tricks that'll make you feel in control of your brand.