THE POWER OF SERIES OF CONTRIBUTOR BLOGS BROUGHT TO YOU BY BOX UNWRAPS: THIS WEEK WE HEAR FROM SEAN DOYLE OF CLIVE AGENCY.
TOP TIPS FOR BUILDING GREAT BRAND EXPERIENCES
Who doesn't love a bit of event silliness: taking your photo next to an oversized backdrop, immersing yourself in a virtual reality game and a bit of competition with your friends… The roles brands play at events, pop ups and in partnerships is key to building brand awareness, customer engagement and making memories with your audience.
Increasingly, businesses are also using experiential design to engage with their B2B audience and staff – creating incredible experiences as part of staff engagement programmes, training and to interact with their business audience.
---
You might also like:
What does customer and brand experience mean?
 What exactly is the difference brand and branding?
---
As part of our The Power of Series, the immensely talented Sean Doyle, Director of Brand and Creative at Clive Agency. Their client base include the likes of Facebook, Slack, LinkedIn, Virgin Media, Instagram and Rackspace, and specialise in B2B engagement events and staff incentive trips.
Here's his view on the evolving role of brand experience:
"I believe the world of B2B communications is more exciting than it's ever been right now. Brands have been vying for the attention of consumers by creating curious, creative and engaging activations on every street corner for years now, and it's all a result of the times in which we live. In our fast moving world that's always on; everything from theatre and cinema to dining and gaming has evolved to feed our hunger for real interaction and immersion. Clever consumer brands caught on to this trend long ago by directing their marketing budget into experiential activations and pop-ups that market to the senses and create highly shareable moments – all in the hope of grabbing the attention of potential consumers and engaging with them in more meaningful ways.

 All of this has contributed to a shift in the way people expect to consume information and interact with brands, so it was inevitable that B2B marketing would need to follow suit.

The first thing to remember is that business customers are consumers first – just because we're fulfilling the duties of our professional role, doesn't mean we're prepared to accept death by PowerPoint or we'll be happy to sit through traditional sales pitches just to learn about your product or service. Secondly, the level of commitment you are looking for and the value you'll receive from a B2B Customer will often be much higher than that of a consumer – so creating an engaging brand experience to tell your story is more important than ever.

I believe where the exciting opportunity comes in, is the potential to get really creative and to be more effective, and that's because we can work with a greater number of messages and a much more targeted audience.

Depending on the marketing objectives, a consumer experiential activation may well take place in a high footfall location to reach as many people as possible, or it could be highly targeted so instead pops up in a particular neighbourhood to engage with a certain demographic. When creating an activation like this, you need to consider a carefully designed messaging hierarchy to ensure you grab attention of the right people, clearly and quickly demonstrating what's in it for them and provide an experience that doesn't ask for too much of their time.

The beauty of B2B events is that it's easier to plan an invitation-only event where you can truly tailor the experience around those attending on the day. With a firm date in the diary, you can also expect to have more of your audience's time. This extended timeframe could be the difference between a few minutes and a few hours, meaning you can focus on bringing to life more of your key messages. The opportunity is to provide different areas within your event and to use varying content tools to take people on a journey – ultimately creating deeper brand immersion and engagement with your product or message."

My top tips about building great brand experiences
Over the past decade, I've been involved in some really exciting brand experiences – from London Fashion Week, Rugby World Cup to Formula E. As much as these are big-stage, global events, there is much that can be learned from these and apply to your brand experiences, whatever size.
Here are a few pointers to consider when designing your brand experiences and events:
1. WHY
Why are you doing it, know your outcomes – is it product sales, social impressions, market presence, third party association, reaching or tapping into a new market?
2. WHO
Who is the audience, especially if a partnership event – how are they likely to engage with the activation, what do they want out of the activation, what connection can you make with them. What are their expectations, perceptions or current interaction with your brand – can you shift it or improve it?
3. WHAT
What is the actual activation – Does the experience make sense of the audience, partnership or venue you are at? Where is it to be held? How will the logistics work, are there any restrictions or key H&S infringements? The end product (and ultimately the quality of the experience) will largely be dictated by budgets: it's far more damaging to have a shoddy experience than a simple and beautifully executed experience.
4. WHERE
Where can you do to extend the conversation – consider the whole customer journey of an event or experience – the pre-during-post touch points, advertising, enticements, on-site touch points, giveaways, the follow ups, value adds, online and offline etc. There is a lot of opportunity to be creative here.
5. HAVE FUN!
The whole thing – the journey of designing it, producing it and when it goes live – brand engagement is about an emotional connection and building lasting memories. Make sure the whole team get involved! It's important you learn from each experience and can improve next time!
Thinking about creating a brand experience for your business and need a creative injection – get in touch!
---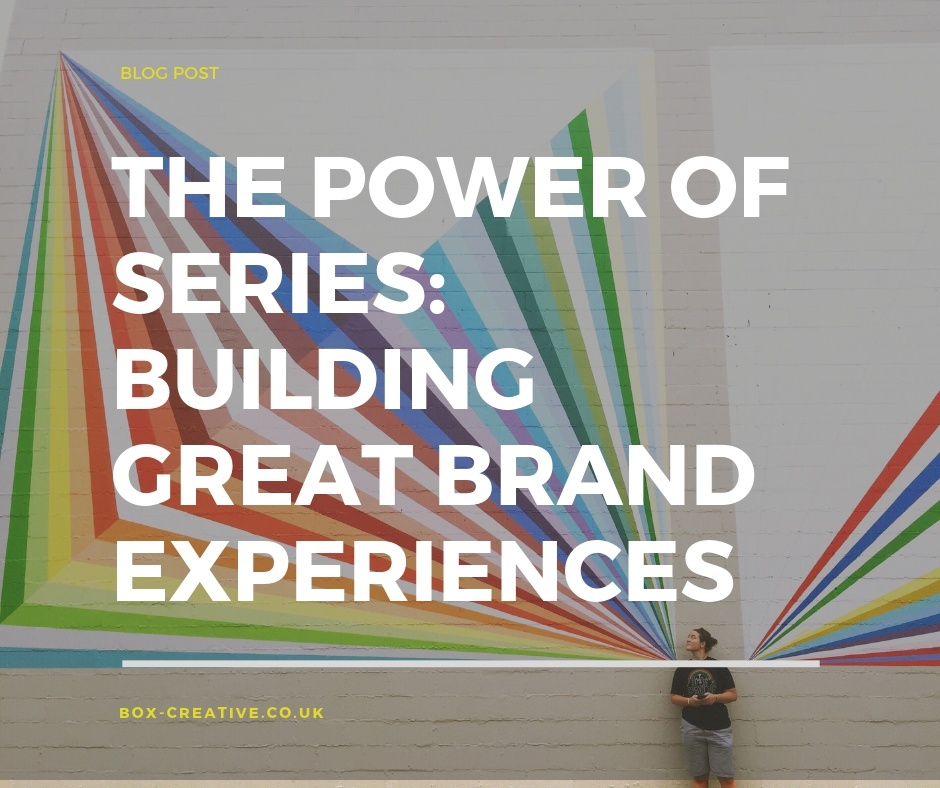 ---
Sean Doyle is Brand and Creative Director at Clive Agency: we help brands communicate: Live.
We use them to tell stories, express brand personality and engage people.
Find out more about them here.