So – you want to set up your own creative business or head out and freelance!
Amazing!
The following checklist will guide you through the process of setting up. Everything from legalities to marketing your services.
Getting set up
Get everything up and legal from the start –read up on what the finance journey is BEFORE setting off will help you understand HOW you need to collate and record your expenses, investments and costs, WHAT is eligible and what's not, WHEN to submit everything and to WHO. Knowing all this before you start will make the end of the financial year and each quarter a breeze.
TIP Like many things, little and often is key, receipts and paperwork can soon mount up. Set aside 30mins each week to keep on top of your monies to avoid overwhelm.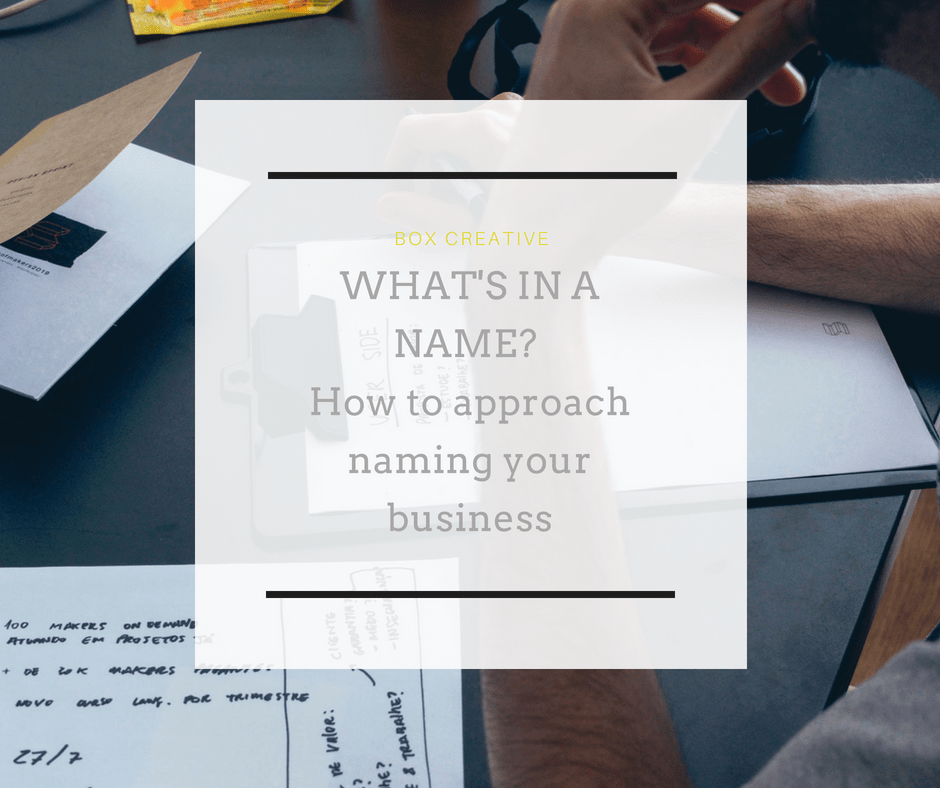 Before setting up a Limited company, if you're going down that route, you'll need a business name. I've written a naming help sheet that will kick start this process, see my previous blog here.
So get brainstorming!
I highly recommend getting an online bookkeeping tool – from the start this will help automate and streamline a process that may be far from our skillset. As a creative it's tempting to manually do quotes and invoices, to make them pretty, but it's time consuming and they don't link up to anything helpful like cash forecasting, pipelines, payments made and overdue. Some are free, some have a small monthly fee with added functions – check what's relevant for you.
Legal stuffs:
Establish if you will have a Ltd or self-employed status

Find an accountant

Pick your bookkeeping software, e.g.:

Purchase domain name – some web design platforms offer this alongside your hosting, this keeps things simple and in one place!

Create a business email address – this can be done in the same way as your hosting and domain purchasing.
TIP: The accountant can guide you in setting up your Ltd company as well. Do you need to be VAT registered? Speak with your accountant – it's simple to do, there is a cost involved and a far bit more paperwork each quarter. They can talk you through this.
Client on-boarding and Project management:
This is often overlooked and massively benefits from clearly setting out HOW you will process and communicate with enquiries – to hopefully convert them into clients! Having this mapped out will help you to professionally, consistently (think, time-saving!) and confidently process any inquiry.
ACTIVITY
How do you want to approach your proposal process?
BRAINSTORM PROPOSAL PROCESS AND TEMPLATE IDEAS – what should it contain, how will you produce it, does it need to link to a quote from your online bookkeeping tool?
When it comes to the smooth running of your projects, you can also take away supplicated efforts, client queries and grey-areas by using Project Management (PM) tool. You can them establish YOUR processes for each service/deliverable, and duplicate for each client. PM tools are also a fab way to be totally transparent with your client with what is being delivered, where you're at and what's left to do. You can set timelines (for them and you), assign people to tasks and (and this is the best bit!) you can communicate ALL files and correspondence here – IN ONE PLACE! No more trawling through emails and getting confused with which 'Final' is the actual 'Final' version… no squabbles!
TIP: I NEVER call anything FINAL, to remove this issue!
ACTIVITY
How do you want to approach your project management?
BRAINSTORM YOUR PM APPROACH – is it high touch with regular calls and meetings? Online and virtual? How can technology and an online too help you with both?
TIP: Consider also using an online calendar tool such as Acutiy or Calendly – this means people can book in time with you without having to go back and forth with emails!
Proposal To Do List:
Create template proposal

Designed to be sent via email

Invoicing method

Xero

Quickbooks

Freshbooks

Pancake App

Contract – get drafted up. There are lots of online help and templates out there, it's good to get someone official to run their eye over it first if you can.

Select a contract signing software/app e.g.:

Hellosign

Adobe Acrobat DC

Select project management process

Select a software/app that best suits you, e.g:

Asana

Slack

Basecamp

Trello
TIP: I use Asana and love it for its ease and transparency with clients – try some others though!
Branding:
This should be the best bit – it's what we do all the time and yet, when it comes to doing it for yourself, it can be harder than we are used to and we often cut corners…
Document your strategy, work through a series of questions that help you establish your CORE IDEA through exploring you Purpose, your Point of difference, Principles and Personality. By having it written down, you can come back to it, stay true to it, refine it and see how it evolves as you do.
TIP: I have a complete Discovery and Definition workbook to help! I will be doing a series of my '4P' Process for you brand strategy soon – stay tuned!
BIG LEAP FORWARD – Design your logo and create your brand identity/branding system. Create a Brand Board of some kind – a simple board, style guide or full guidelines. This will set your intentions and vision for the visual communications and also be a killer bit of kit when you need to outsource any work (when you're super busy!).
BRANDING TO DO LIST:
Brand identity

Logo / logotype or icon

Colour palette

Font family

Images

Patterns

Brand elements
PRINT
Business cards

Stationery
DIGITAL
Portfolio website

Squarespace

WordPress

Social media channels

Images

Library of sized images
Operations:
So – you've got the legals covered, on-boarding sussed, PM in the bag and your branding toolkit sparkling and new, ready to go? Nearly – you need to also think about HOW you want to do things. This is your baby, your business, your way of doing things now. Operations and processes are often looked but they need to align with your brand, Principles (values) and who you are as a person.
Consider the following processes and operational elements and think about how these align with this new beast you're building:
Client on-boarding

Email scripts: these can be automated, for project inquiries, follow up, 'thank you's, client declines etc.

Template project process for your PM tool [build this as a template and keep in PM tool – simply copy for each client]

Established how long each type of project will take [to help with pricing]

Presentation template

File storage platform

Server

Dropbox

Google Drive

Build your filing system and folders [build this as a template and keep in PM tool – simply copy for each client]
Marketing your brand:
Now you're ready to roll – so how are you going to get clients on board, to hear about you to fall in love with you? Consider writing, social, networking.
Brainstorm ways you can promote your business.
Blog

Guest writing for other creatives

Email marketing

Webinars

Facebook Groups – think about potential clients and also fellow creatives (they may come to you if they are busy!)

Referrals from clients/ networking

Local communities – drop leaflets in cafes, halls, shops

Social media
Which social media channels will you focus on? Think about where your target audience is likely to be:
Facebook

LinkedIn

Pinterest

Instagram

Twitter

Youtube

Behance

Other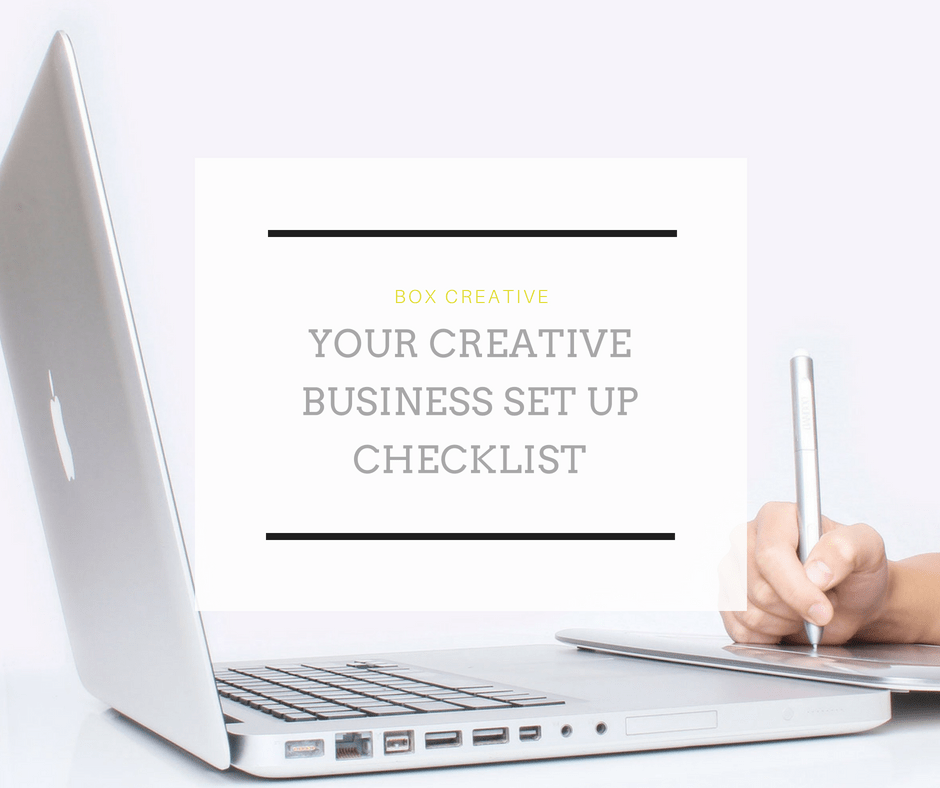 This should help you get started and have lots to think about – trick is to take it piece by piece, in manageable chunks. Some HAVE to come before others, some can be flexible, agile and adapt as you go. Remember:
To begin, begin – William Wordsworth
Tell us how your business building goes – share your story and journey with us, what's worked and what your learning has been!
#brandbuilder