Starting a business is never easy, so much to consider – least of all is ordering branded printed items. If you're starting out and not sure what you need, see our 5 must have print items for your business here.
At Box Creative, we work hard to help small businesses with all the creative tools they need to go out to market with confidence, distinction and creativity.
Here are simple and impactful items for your must-have list that will set you apart, help you show up professionally and cohesive.
---
You might also like:
What exactly is the difference between brand and branding?
5 Things to avoid when branding your business
What's in a name? How to approach naming your business
---
1.     Business cards
Because first impressions really do count! Nail it with a remarkable with a well-designed, quality business card on hand wherever you go. High street printers now offer a wide range of finishes and details that can really elevate your card, from digital foiling, UV spot varnishing, soft touch lamination and triplex (extra thick), the opportunities are endless!
2. Envelopes and letterhead
All too readily people through post straight in the bin: plain, sad envelopes with no personality to grab attention… Get your customers reaching for their letter opener with bespoke branded envelopes and letterheads. You can even add and extra bit of magic with branded stickers to seal the deal…
3. Notepads
Want to kill two birds with one stone? Give your clients a take-away to remember your brand and provide helpful notepad for them to take notes! Your brand will be there – being as present and helpful as you!
4. Postcards
Who doesn't like receiving a postcard?! Tell your customers about a new event, product, service, thank them for their service, remind them about an appointment or wish them a happy birthday!
5. Signage
Such a simple way to stake your presence in your work environment – consider external and internal signage, canvases, foamcore or vinyl to communicate way finding, your brand values, key messaging to the team.
TOP TIP Don't just stick your logo everywhere, people know who they work for, communicate what it means to work there instead…
Top 3 high street printers: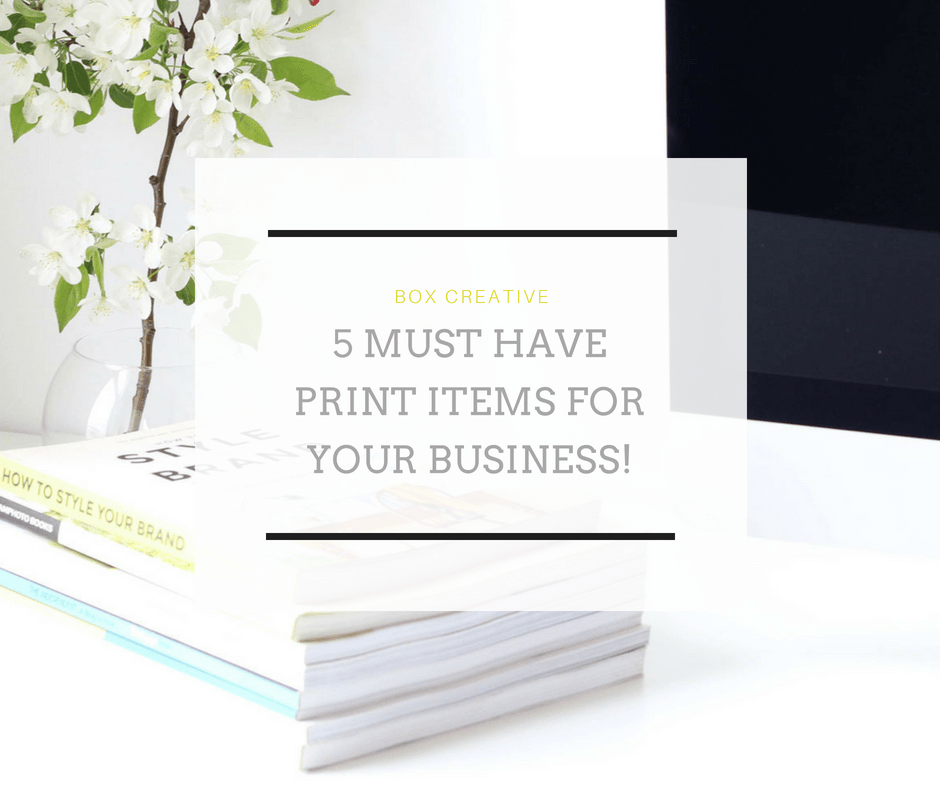 For more support designing and choosing print materials for your brand, email us today on hello@box-creative.co.uk